What's Included?
This three-hour workshop helps dance educators:
learn how to give more constructive feedback through employing positive and inclusive language

how to encourage a growth mindset in students by creating a safe space in the dance studio

how to nourish a positive dance community by encouraging mental wellness and leading by example.
This workshop includes interactive and educational activities, a Q and A session, and it will culminate in a short quiz where attendees may opt to participate and earn their educator mental wellness certification.
This live virtual training session takes place on Zoom and is scheduled for Saturday, July 9th, 9:30 am - 1 pm (Central Time).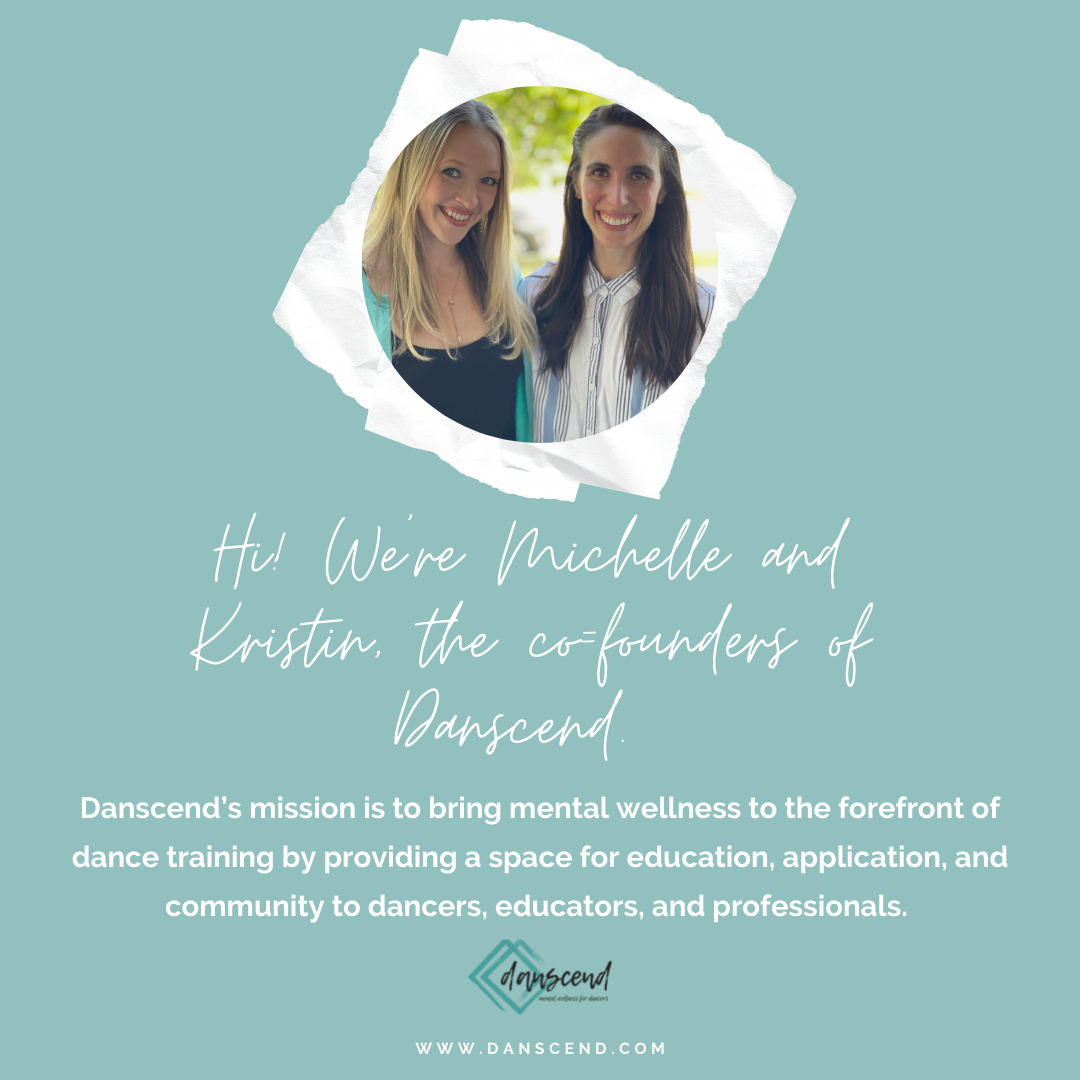 As both dancers and educators, we are all too familiar with the fact that dancers spend hours every day training their bodies and honing their craft, but there is little to no attention paid to training their minds as well. Many dancers struggle with anxiety, perfectionism, depression, negative self-talk, and maintaining a positive body image. And they are told to leave all of this outside the dance studio.
After working together in the education field for seven years, the idea of Danscend was born because of an overwhelming need that we observed in our students. No strangers to the need for mental health awareness, we both have wrestled with various issues in our professional dance careers as well.
So, we created a training for educators who are at the forefront of dance culture. Together, we can change the industry one dancer at a time!
Check your inbox to confirm your subscription!